29 turtles were rescued at the construction site of a solar power plant in Navoi region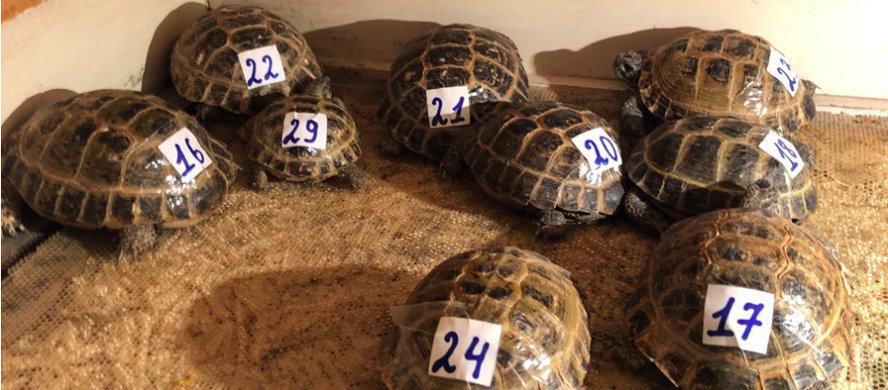 The Ministry of Energy told about the operation "Rescue of Turtles", which was carried out at the construction site of a solar power plant in Navoi region. Ecologists found 29 wintering turtles at the future construction site and transported them to the nursery.

The operation took place in 2020, before the construction of the SES. After the construction zone was designated, the investor of which is Masdar (UAE), an ecological soil study was carried out on the selected site. Burrows have been discovered that are being dug for the wintering of the Central Asian turtle.

In October-November 2020, environmental specialists carefully opened the upper layers of the soil and found 29 wintering turtles on the site. In accordance with the protocol agreed with the participating ecologists and the regional branch of the State Committee of Ecology, the turtles were transported to a temperature-controlled nursery.

During the first research work in June 2020, no reptiles were found, since this time for Central Asian turtles is the period of summer hibernation. Already at the end of May, they hide in burrows, hiding from the heat.
In order to return the turtles to the natural environment, ecologists have found a suitable site adjacent to the northern border of the project site. The choice of the zone was approved by the regional representative office of the State Committee of Ecology.

Similar work is being carried out on each project, the press service of the Ministry of Energy assured.